JS Wright and Apprentices
J S Wright maintains its excellent standing in the industry and its strong foundations for future growth by recruiting a steady stream of high quality technical and craft apprentices each year.
They all become members of the J S Wright Academy, a forum where they can bond with each other, enhance their personal development skills, and absorb our values of integrity, loyalty and quality.
The Academy holds a much-anticipated two-day 'getaway' meeting each year with the support of our suppliers that typically includes a factory visit with a technical workshop, a hotel stay with award presentations, and outdoor adventure activities such as kayaking and quad biking. 
Since its launch in 2008 the Academy has attracted more than 50 young people to the building services industry. Membership leads to the opportunity for the most talented to step on to an exciting career path within the company that can lead to director level and beyond.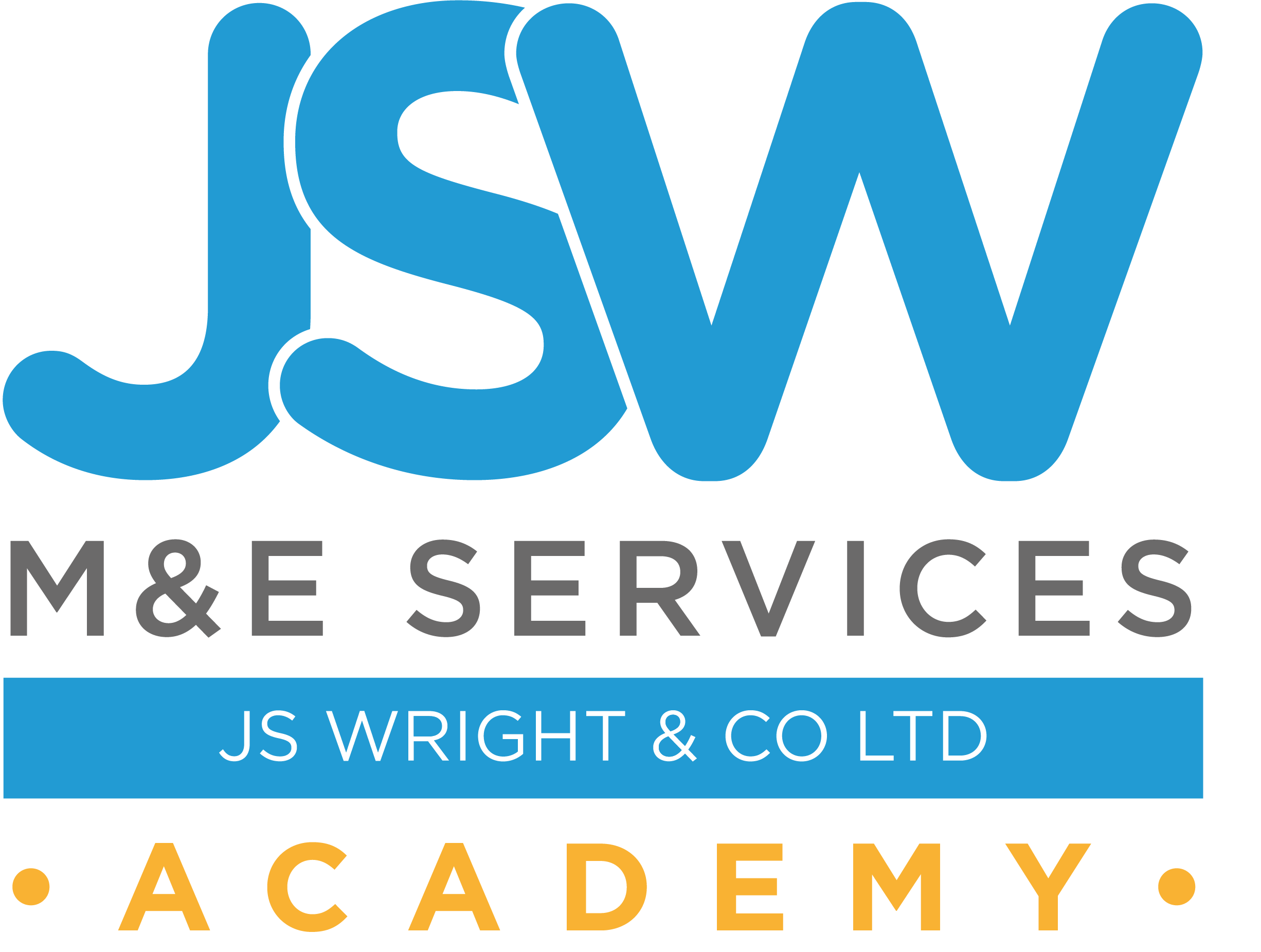 Customers need look no further than J S Wright to find the most highly skilled and motivated workforce in the industry. A healthy mix of youth and experience, coupled with unparalleled personal development training, ensure that our people remain the best in the business.
While gaining their mechanical and electrical engineering qualifications, our young people move through our academy system where they develop leadership, team working and networking skills and are nurtured in our values, processes and procedures.
Our experience programme helps our technical apprentices become fully rounded engineers, gaining experience in all departments to put them on a career path to becoming our leaders of tomorrow.
2008
The J S Wright Academy is launched under the leadership of Paul Millington. The first ten members enjoy an adventure and team training meeting at Skern Lodge in Devon.
2009
An inaugural two-day meeting with adventure training at Wyedean Adventure Centre in Symonds Yat and a factory visit to Rehau in Ross-on-Wye hosted by Academy's first corporate sponsor.
2010
J S Wright is awarded the Dale Carnegie Excellence award in Leadership Development. A two-day meeting includes a visit to the Polypipe Terrain Centre of Excellence and 'Going Ape' in Kent.
2011
A two-day outdoor meeting includes a visit to the Worcester Bosch factory in Worcester.
2012
The first London Office members join an Academy meeting at Geberit UK in Warwick and take part in team-bonding exercises at Warwick Adventure Centre.
2014
The Academy returns to Rehau as part of its latest two-day meeting.
2015
Georg Fischer welcomes Academy members to a training day at its Coventry factory. J S Wright receives the Building Services Contractor of the Year award at the H&V News Awards in the company's 125th anniversary year.
2016
The first overseas meeting for the Academy involves a three-day visit to Denmark including tours of the Danfoss and EC Power factories hosted by SAV Systems. J S Wright is voted one of the Top Ten Specialist Contractors to Work For in the Construction Enquirer Awards.
2017
Polypipe Terrain welcomes back members for the Academy's tenth outdoor meeting.
2018
The Academy celebrates its tenth anniversary with a return to Skern Lodge where its outdoor meetings began. The milestone coincides with the Academy welcoming its 55th member.
2019
Adventure and problem-solving courses mark the Academy's first visit to the Corporate Outdoor Learning Centre in Reading.
2020
Diversity and talent are recognised after J S Wright is named Construction Services Employer of the Year at the BAME Apprenticeship Awards. jswright@jswright.co.uk
Established: 1890
Private Limited Company
Vat No. 463 2448 48
Head Office
Atlas Building, 16 Portland Street, Birmingham B6 5RX
0121 322 4000
London Office
Evergreen House North,
Grafton Place,
London NW1 2DX
0203 691 1547