Wright Maintenance, J S Wright's rapidly growing facilities maintenance company, has been bolstered by two major new appointments.
Launched by J S Wright in 2019, the company has recruited a maintenance manager from Wolverhampton and an operations supervisor from Castle Bromwich to help boost its maintenance, servicing and emergency repair services to commercial landlords, management agents, housing associations, care providers and homeowners across London.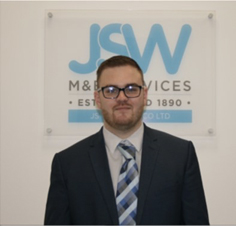 Tom Hill has been appointed to the new role of Maintenance Manager to manage the company's 24-hour repair service and planned preventative maintenance (PPM) and servicing programmes for all commercial and residential mechanical and electrical installations.
His responsibilities will include ensuring that all services remain statutory compliant and continue to run without user disruption.
Based at offices shared with J S Wright on Portland Street in Aston, Tom was previously Facilities Manager for a commercial real estate services group where he was responsible for hard and soft facilities management services including grounds maintenance.
With almost 15 years of experience in building maintenance, Tom began his career as an apprentice mobile engineer before becoming a contract supervisor and then facilities manager. His credits include working on contracts from clients including HMRC, yell.com, primary care trusts and high street banks.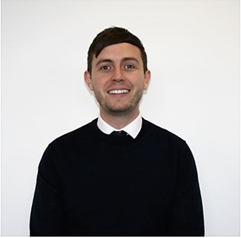 Tom Perks has been appointed by Wright Maintenance to the new position of Operations Supervisor, also working out of the company's Aston offices.
He will be responsible for overseeing and strengthening the financial side of the business including the accounts function, cost control and all operating systems.
With ten years of accountancy practice experience, Tom was previously Accounts Semi Senior for a Birmingham accountancy practice and is currently training as a finalist for the ICAEW ACA Chartered Accountant qualification.
Phil Leech, Managing Director of J S Wright, said: "We are delighted to welcome such highly experienced new recruits to these brand-new senior positions within Wright Maintenance. 
"They will both play major roles in our drive to develop our rapidly growing new company as the building services maintenance provider of choice for commercial property clients and homeowners throughout London." 
Wright Maintenance provides commercial customers and homeowners in London with a 24-hour repair and planned preventative maintenance and servicing service for all their mechanical and electrical systems.
The company offers a 'report and call out' service through a highly trained and skilled office team and mobile engineers, and for larger or multiple properties it can offer the services of a full-time resident maintenance engineer.
Wright Maintenance, which has offices in London and Birmingham, can be reached at www.wright-maintenance.co.uk.